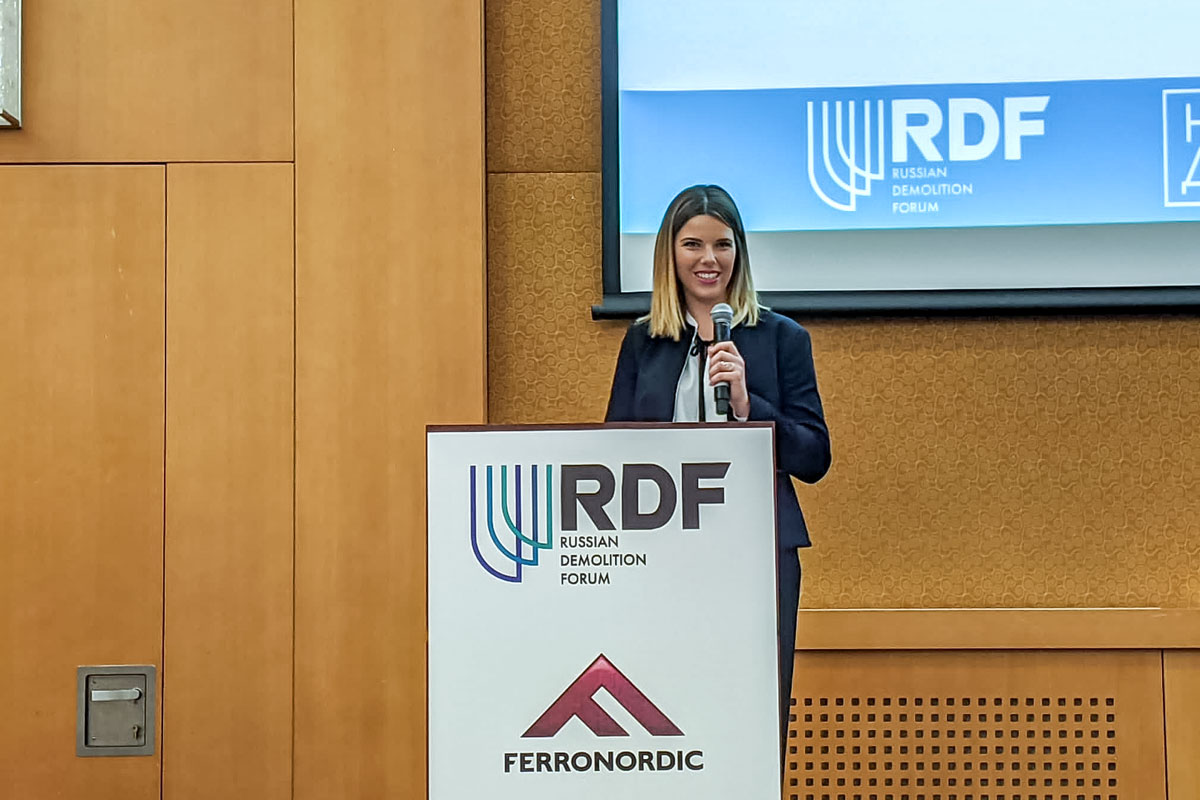 Russian Demolition Forum in Moscow (September 6, 2021 – September 7, 2021)
We are particularly pleased to have been guests this year at the Russian Demolition Forum, an international conference of the Russian Demolition Association, which took place in Moscow from September 6, 2021 to September 7, 2021.
More than 28 of the largest Russian companies in the demolition, decontamination and recycling sector were represented at the conference. Part of the event were various international presentations on interesting topics around the demolition and recycling sector. Together with our project partner, Constructure GmbH, we presented our dismantling project for the natural draft cooling tower in Mülheim-Kärlich.
We are delighted that we were able to arouse the interest of our hosts as well as the other participants with our topic and that we were also able to take numerous interesting impressions back to Germany thanks to the specialist lectures and the exchange with the other participants.