SERVICES
Complex demolition tasks, earthworks of all kinds and recycling are our core competences. Additional services, such as site remediation and on-site logistics complement our services.
Demolition tasks of all kind
MB Spezialabbruch is specialized in complex demolition works. Our experience extends across various demolition tasks, such as cooling towers, industrial chimneys, industrial buildings as well as other special building constructions in power plants or industrial plants.
With over 30 years' experience in the field of demolition, we can offer secure and cost-effective complete solutions tailored for tasks of all kind.
Thanks to our innovative, largely in-house developed equipment as well as the combination of different demolition techniques we are ready to meet any challenge. We look forward to covering all your demolition needs.
Alongside our expertise in the field of demolition, earthworks and recycling are also part of our core competences.
When it comes to earthworks and excavation works, we offer a comprehensive range of services – starting with analyses and concept creation up to on-site logistics. Apart from earth moving of all kinds, we do also offer environmental remediation including the disposal of contaminated soil. The recultivation of landfills is also included in our range of services.
As a certified waste management company, MB Spezialabbruch is your qualified partner for recycling of mineral construction materials and proper disposal of dangerous waste. Construction material can either be recycled on site or in our company owned recycling facilities.
The increasing variety of complex demolition tasks requires constant development and innovation. Risks need to be minimized, requirements must be fulfilled, and deadlines must be met. MB Spezialabbruch therefore consistently expands its range with innovative, additional technologies.
Put your trust in our experience and expertise.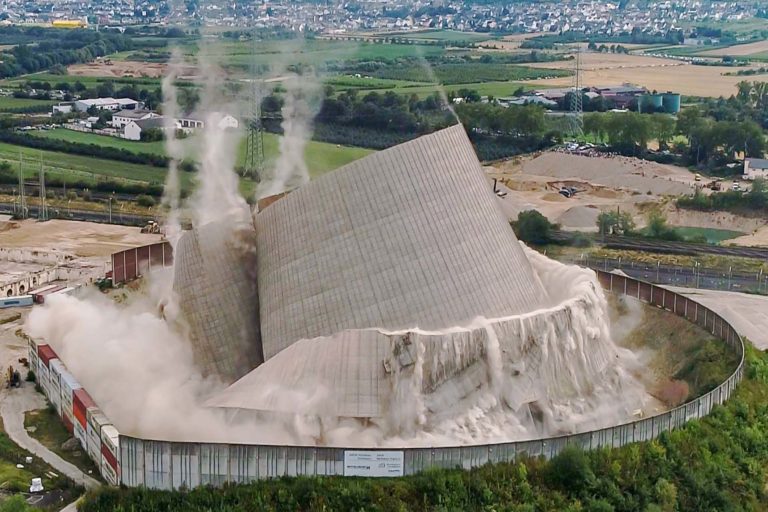 Our in-house developed, innovative, alternative, and customized procedures make the use of explosives redundant.