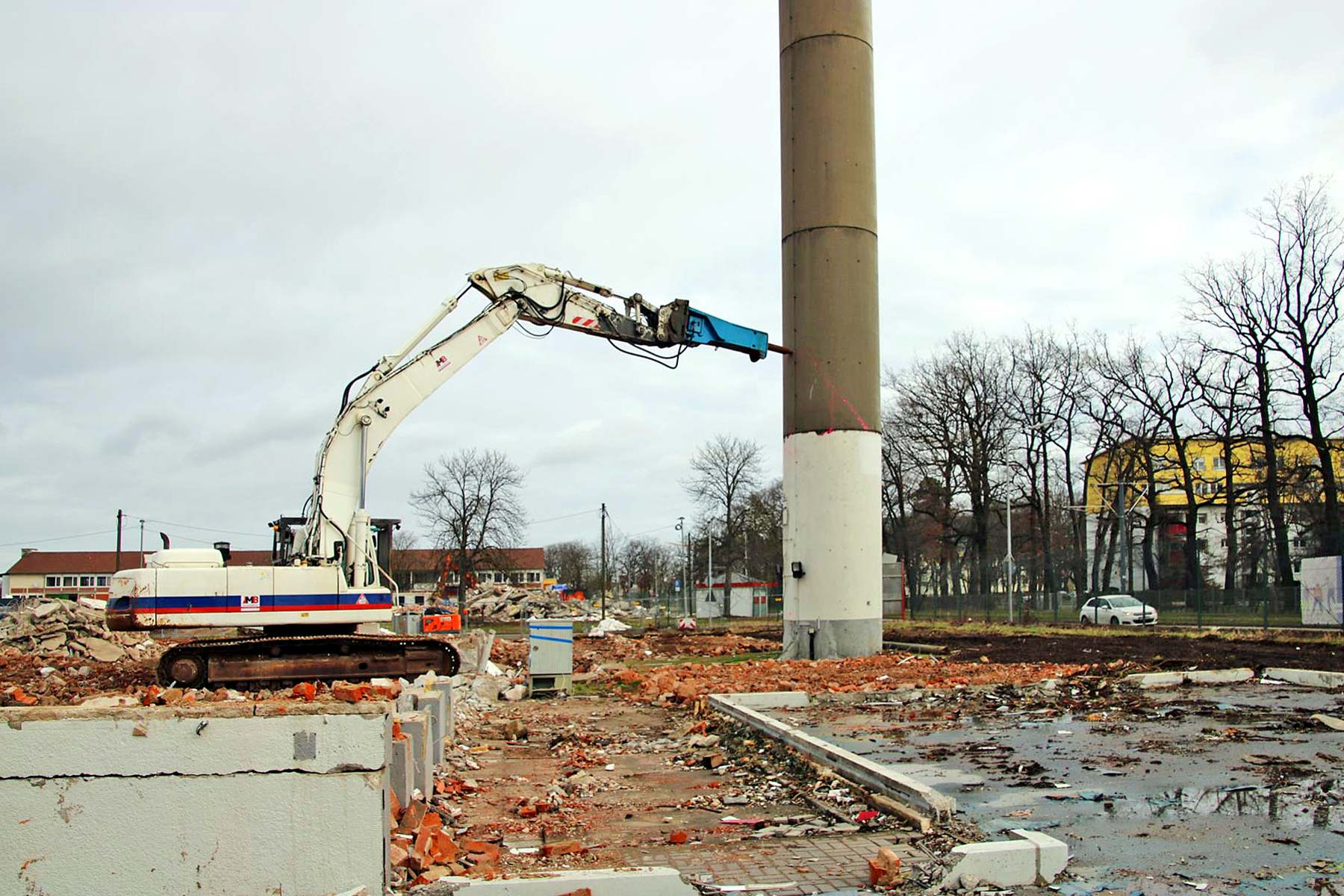 Location: Karlsruhe
Structure: former radio tower
Project time frame: February 2022
In February 2022, we carried out the dismantling of a former radio tower for our customer. For this purpose, the structure was pre-weakened on the basis of a previously realized proof of stability. The structure was then tipped over by using a remote-controlled, radio-controlled excavator. Pre-weakening and tilting of the radio tower were realized on the same day.