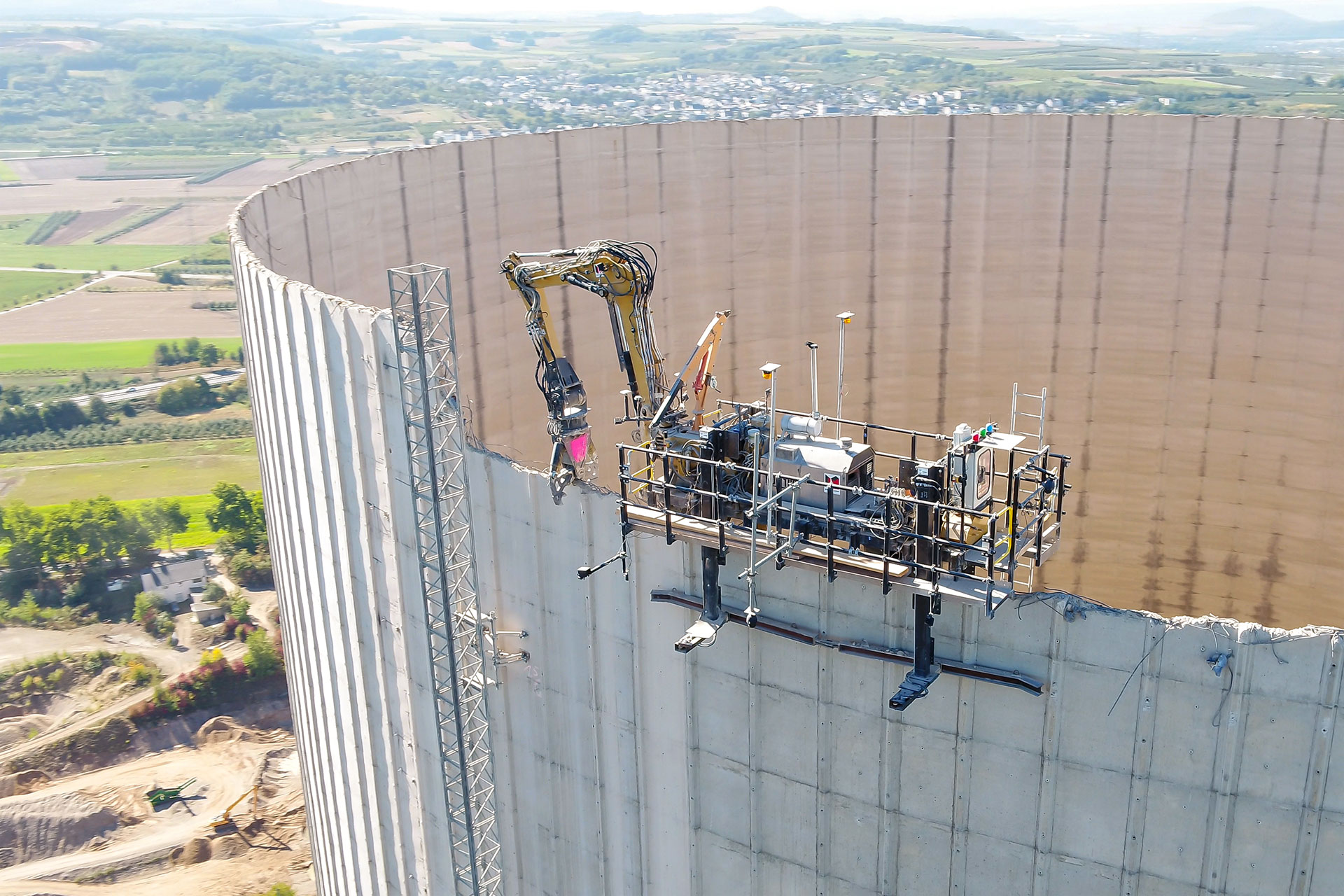 The September/October 2019 issue of PDi Magazine also features a "Pdi report" on MB Spezialabbruch about our specially designed demolition equipment for complex tasks.
PDi is a magazine for demolition, concrete cutting, recycling, concrete grinding, and polishing companies around the world. The report about our company is mainly about the development of our in-house demolition machines such as the RDB 100 and our Spider Excavator. The article also covers the demolition of the cooling tower of the Mülheim-Kärlich nuclear power plant.
Of course, you can also find out more about both topics right here on our website:
Excerpt from PDi Magazine, Issue 5, September/October 2019
Tailor made demolition equipment for extra delicate projects
MB Spezialabbruch GmbH & Co. KG (MBS) is an extremely specialised demolition business, situated in the tiny municipality of Breitungen, Germany. So specialised that that they invent and build their own demolition machines and tools to manage the jobs.
This family run demolition and recycling company is known for the clean and safe demolition and dismantling off, for example, industrial power plants, cooling and exhaust air systems. To perform this, MBS also develops and builds its own demolition machines and tools for many demolition project.
A good example of this is the remote controlled demolition robot, RDB 100. This machine has been entirely developed and built in-house using the chassis of a CAT 308 D excavator as the base machine. And with standard components on the market, for example from Brokk.
RDB 100 has a dimension of 5 x 1,5m without the platform extending and outriggers. The wheel base is 3,3m, machine weight 10t and the working area is 3x3m with the shear, a Konverma HCM 600-M with an operating weight of 1t.
The remote controlled robot has been used in the first demolition phase, or dismantling section, to remove the cooling tower from the original 162m to a height of approximately 80m at the Mülheim-Kärlich nuclear power plant. This the first phase of the the demolition process, the selective dismantling of the cooling tower's upper part lasted around 6 months. In total, some 3.790 m³ of material was dismantled during this period.
You can download the full article below: