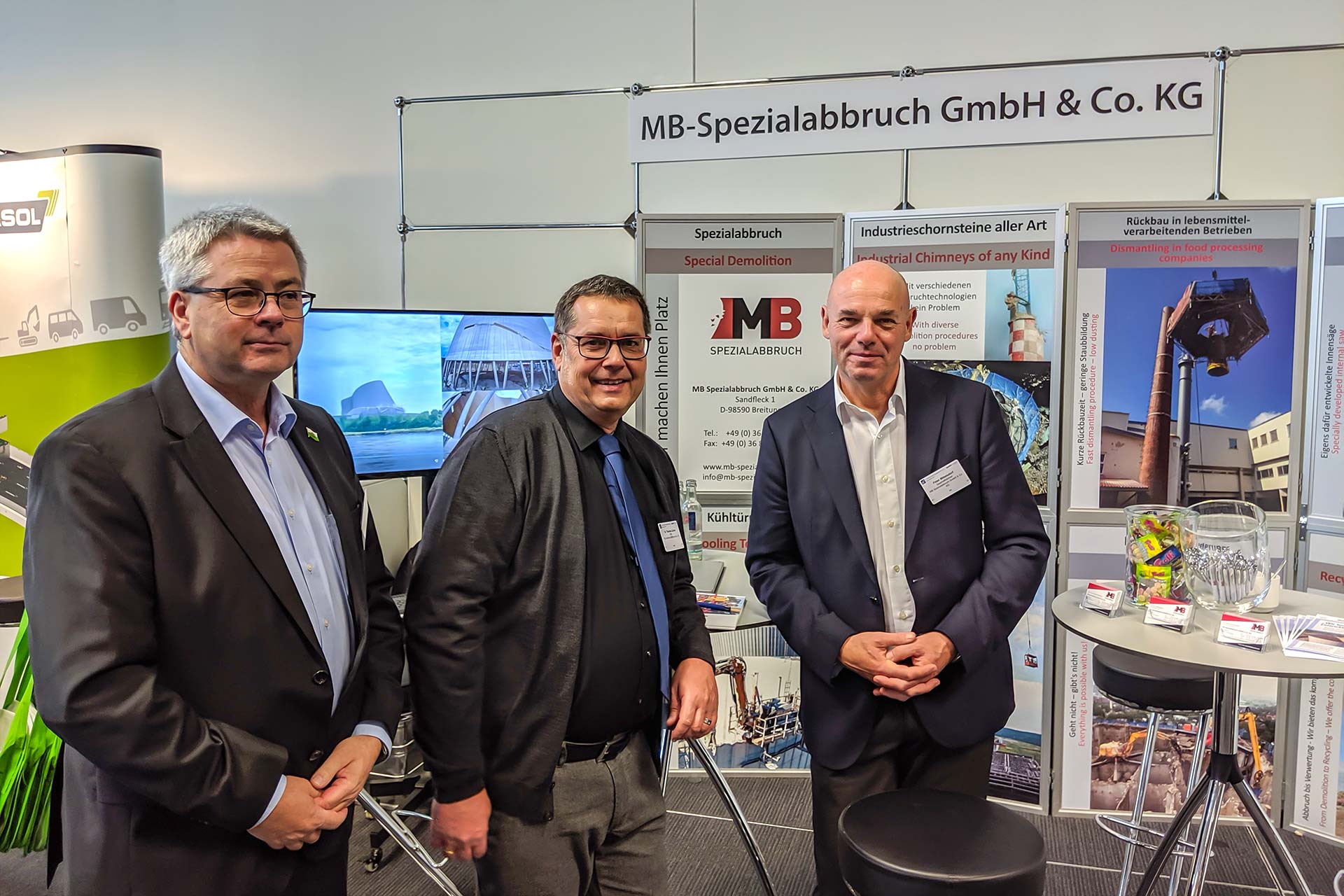 2nd Construction Equipment Forum in Mannheim (November 26 – 27, 2019)
For the first time, our MB Spezialabbruch team was on hand for the 2nd Construction Equipment Forum as an exhibitor. The conference was held on November 26 -27, 2019, in Mannheim, Germany. With this year's motto "Smart Construction Machines: The Digital Construction Industry 2025," the event's goal was to promote innovation in the construction industry and to foster networking between innovation service providers and companies in the construction industry. The focus was on the three topics of smart construction, new drives, and autonomization.
The latter in particular was of great interest to us, as AI (artificial intelligence) continues to play a significant role in the automation of dismantling processes. We see great potential here for future projects.
We enjoyed two days full of interesting discussions and new contacts and are thrilled to see what opportunities advancing digitalization holds for the construction industry.